Annual Christmas At the Park Hamper Drive!!!
---
---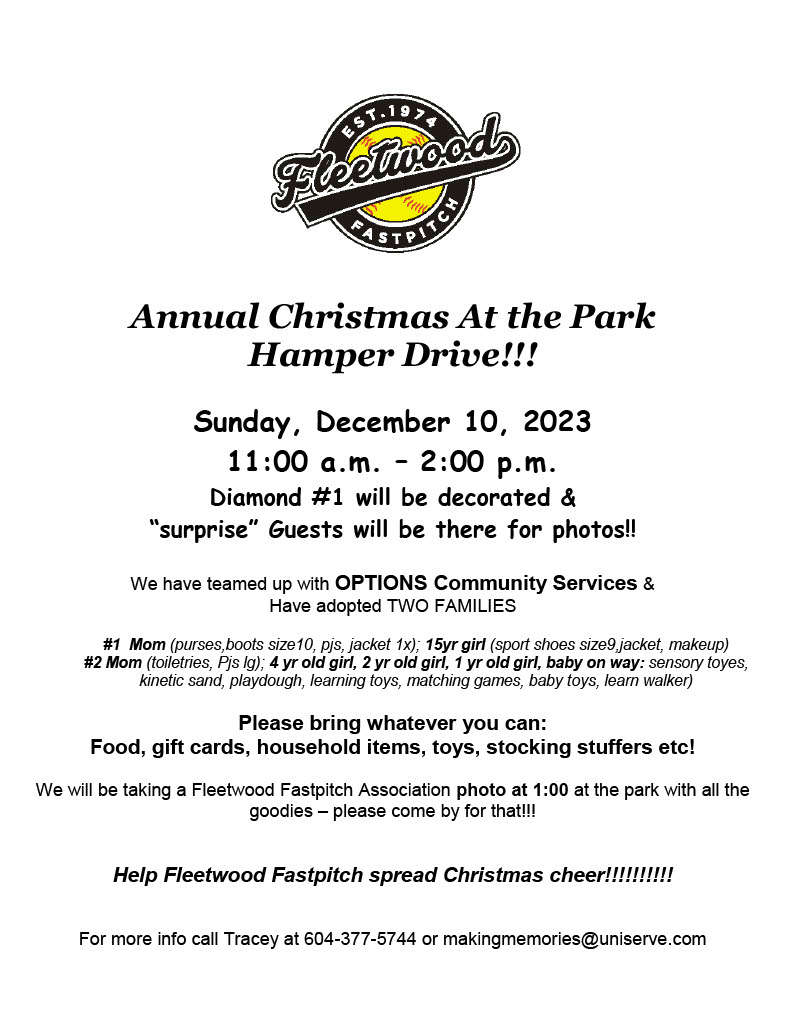 ---
Sunday, December 10, 2023 11:00 a.m. - 2:00 p.m.
Diamond #1 will be decorated & "surprise" Guests will be there for photos!! We have teamed up with OPTIONS Community Services & have adopted TWO FAMILIES
#1 Mom (purses,boots size10, pjs, jacket 1x); 15yr girl (sport shoes size9,jacket, makeup)
#2 Mom (toiletries, Pjs lg); 4 yr old girl, 2 yr old girl, 1 yr old girl, baby on way: sensory toys, kinetic sand, playdough, learning toys, matching games, baby toys, learn walker)
Please bring whatever you can: Food, gift cards, household items, toys, stocking stuffers etc! We will be taking a Fleetwood Fastpitch Association photo at 1:00 at the park with all the goodies - please come by for that!!! Help Fleetwood Fastpitch spread Christmas cheer!!!!!!!!!!
For more info call Tracey at 604-377-5744 or makingmemories@uniserve.com